Péter Tomasek is a graphic designer by education, and he was attracted to the world of art by graffiti at a very young age - these characteristics of his personality are reflected in his fine art works in many ways. In his solo exhibition entitled Soul Fragments, we can gain an insight into the various fragments of his psyche, all of which symbolize certain stages of his state of mind as an attempt to resolve social criticism or introspective tensions.
Tomasek his intense desire for spiritual and "being" freedom encouraged him to break away from the ordinary from the very beginning. Whether it is about breaking out of the framework provided by his socio-cultural environment, or departing from the plane into space, deviating from the usual painting practice. Among other things, as a result of such socially significant events, the creator decided to go beyond the limits of the image plane, such as the 2019 Hong Kong protests; during this period, he visited the autonomous city-state, where he witnessed the manifestation of a strong, collective 'longing for freedom'.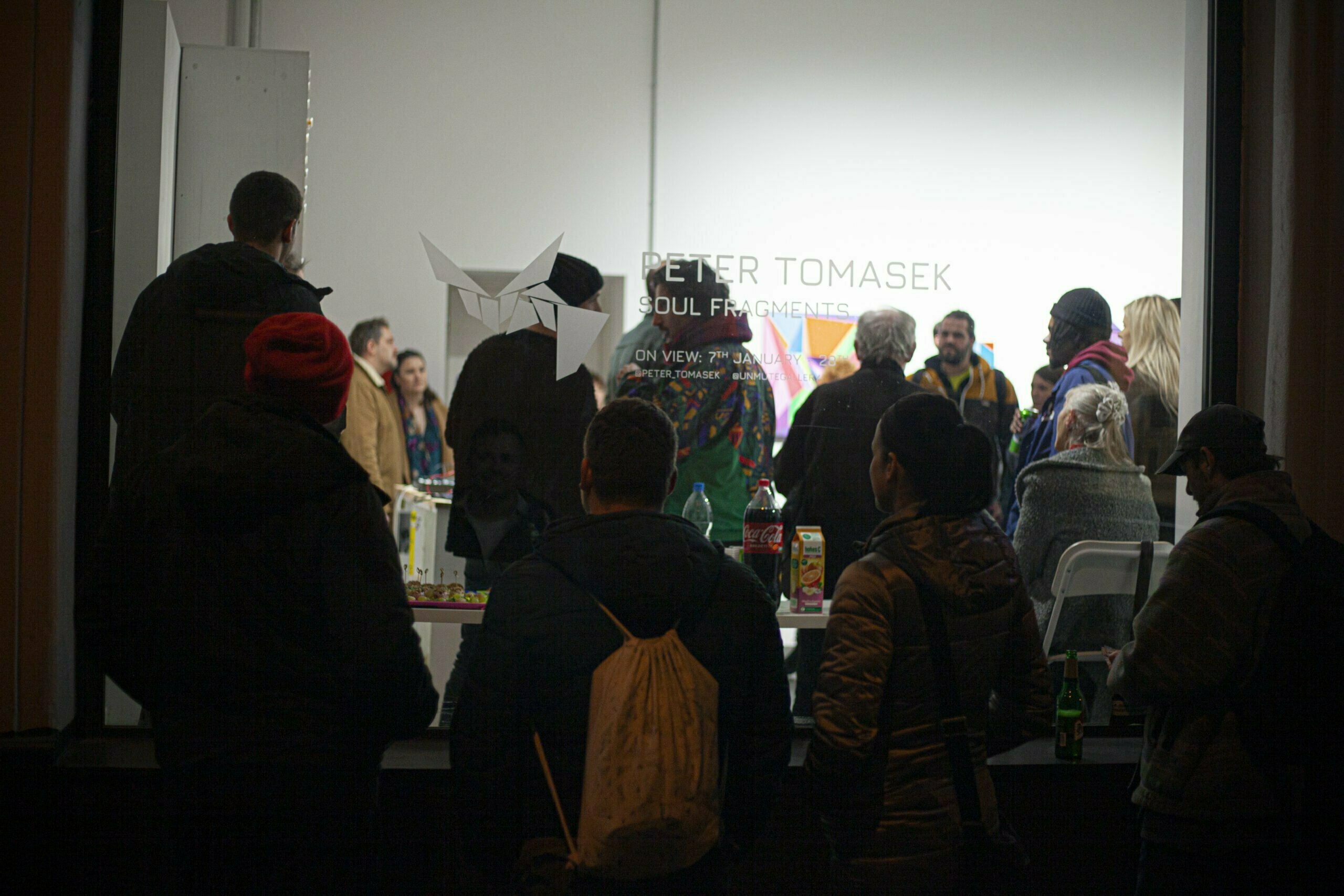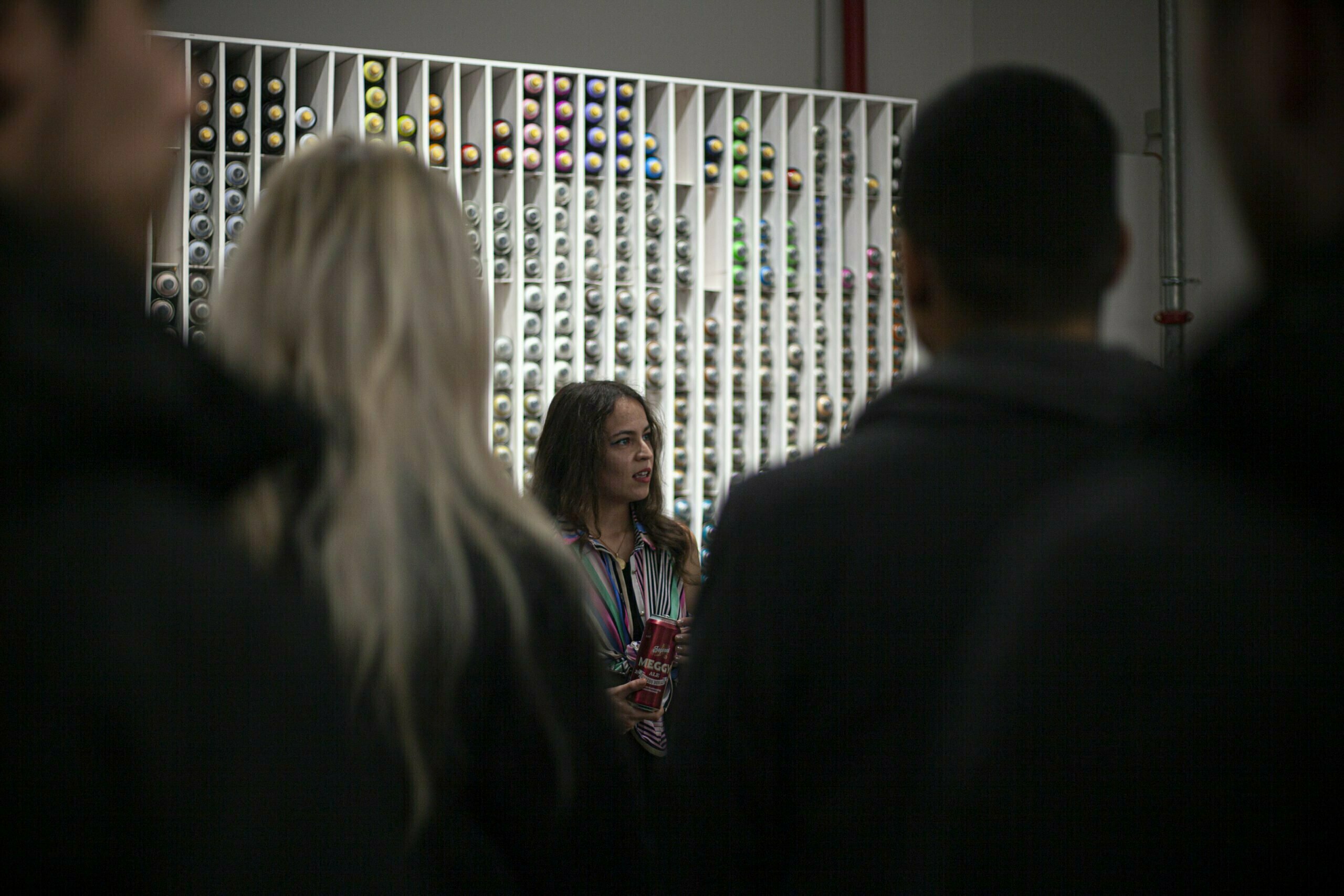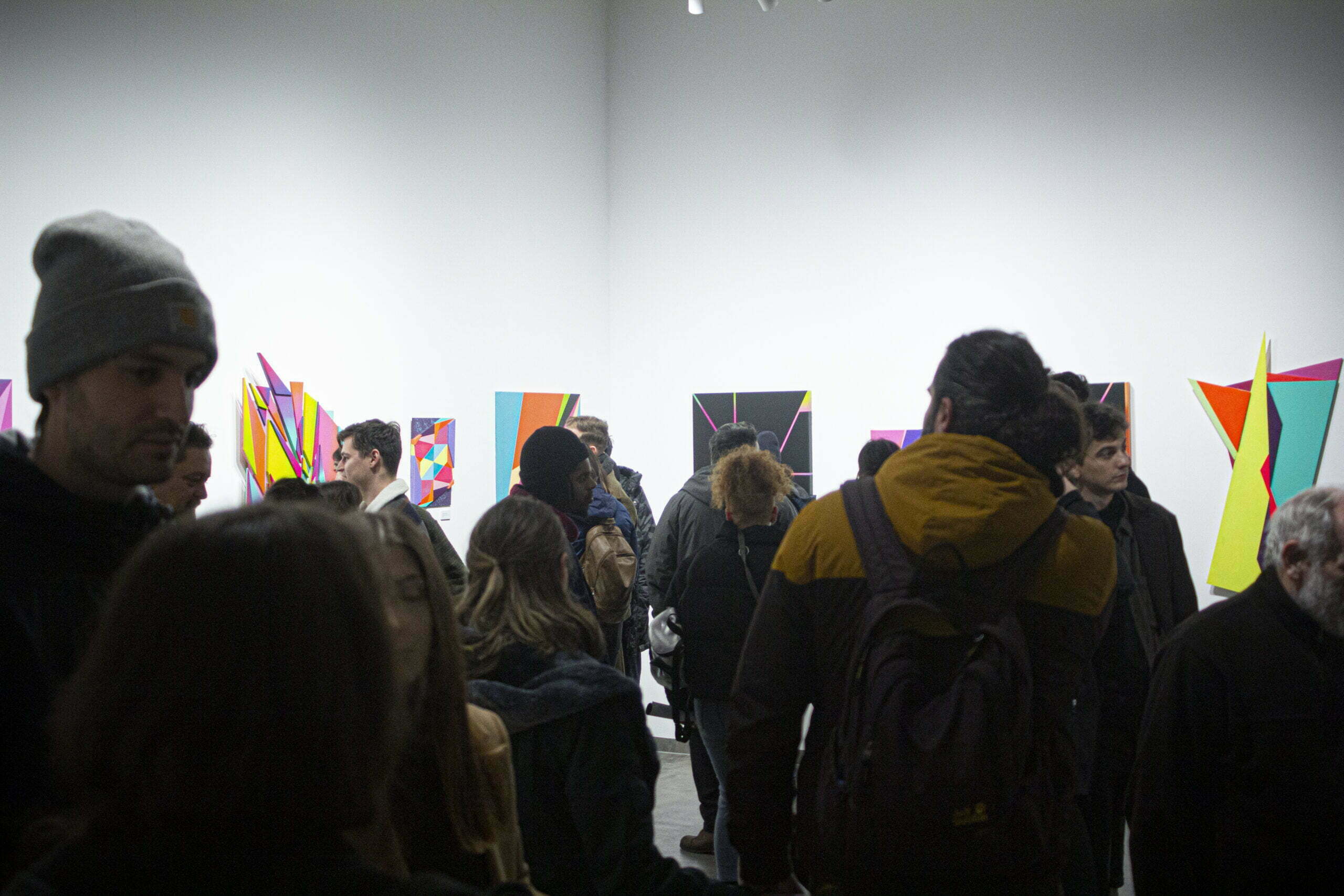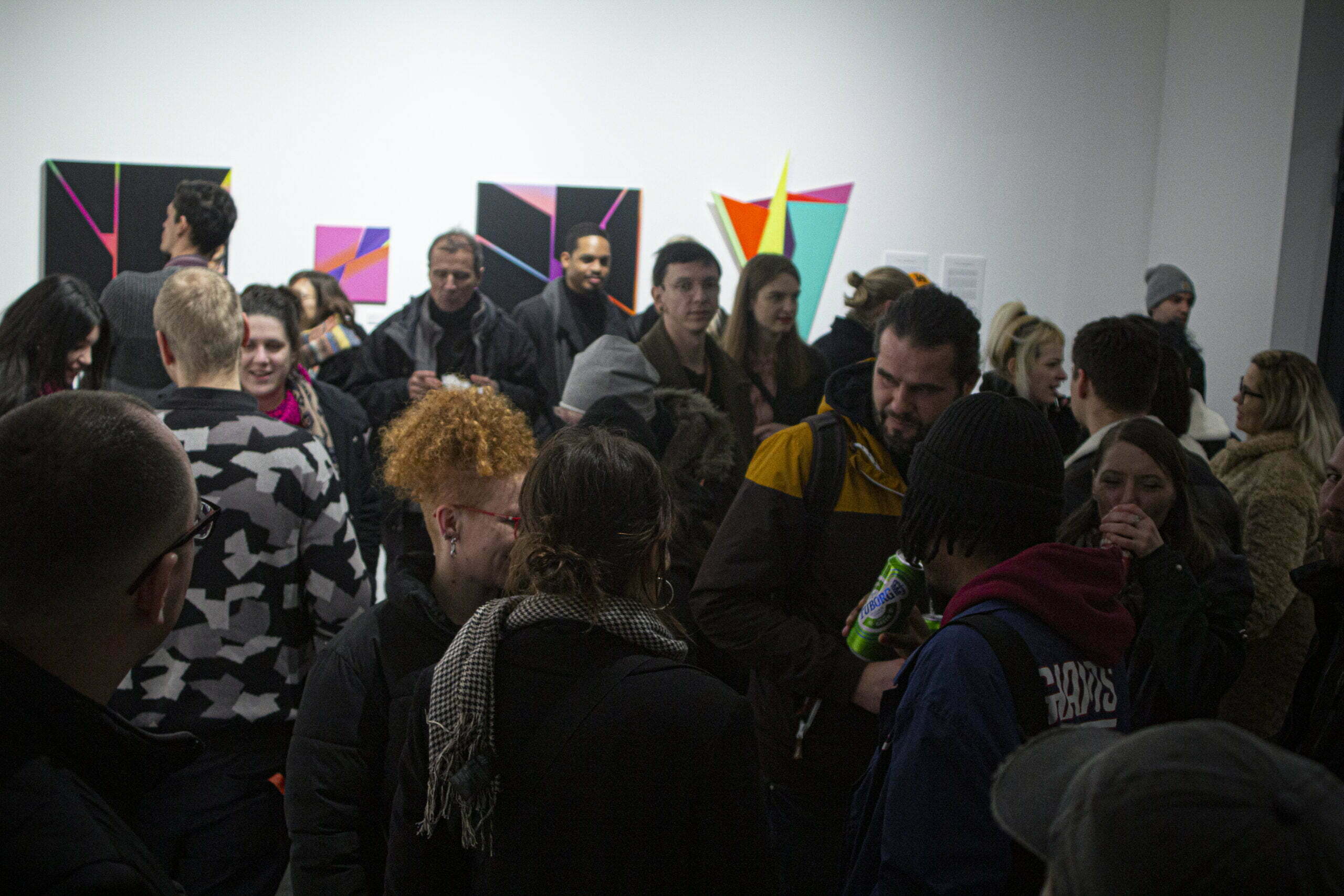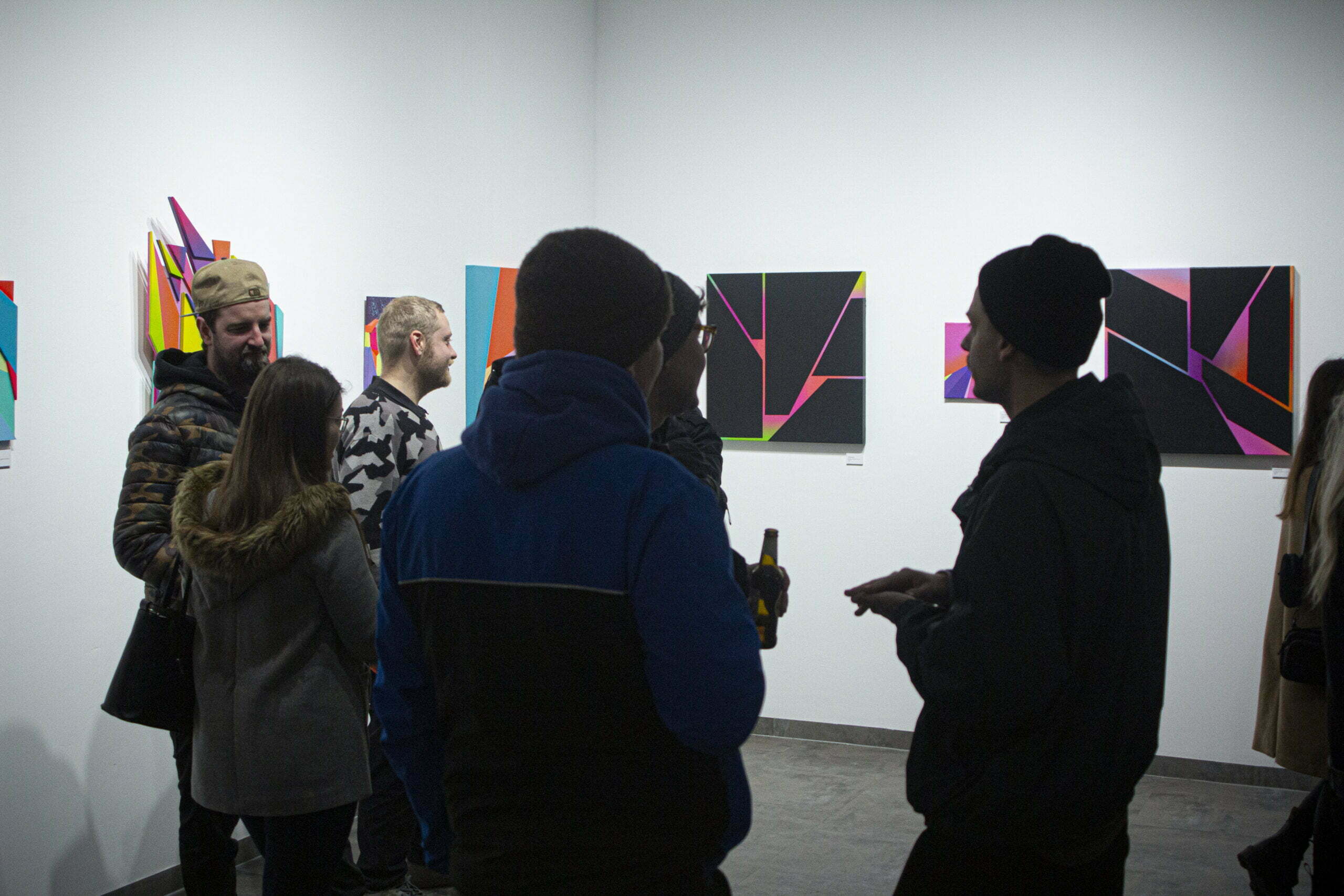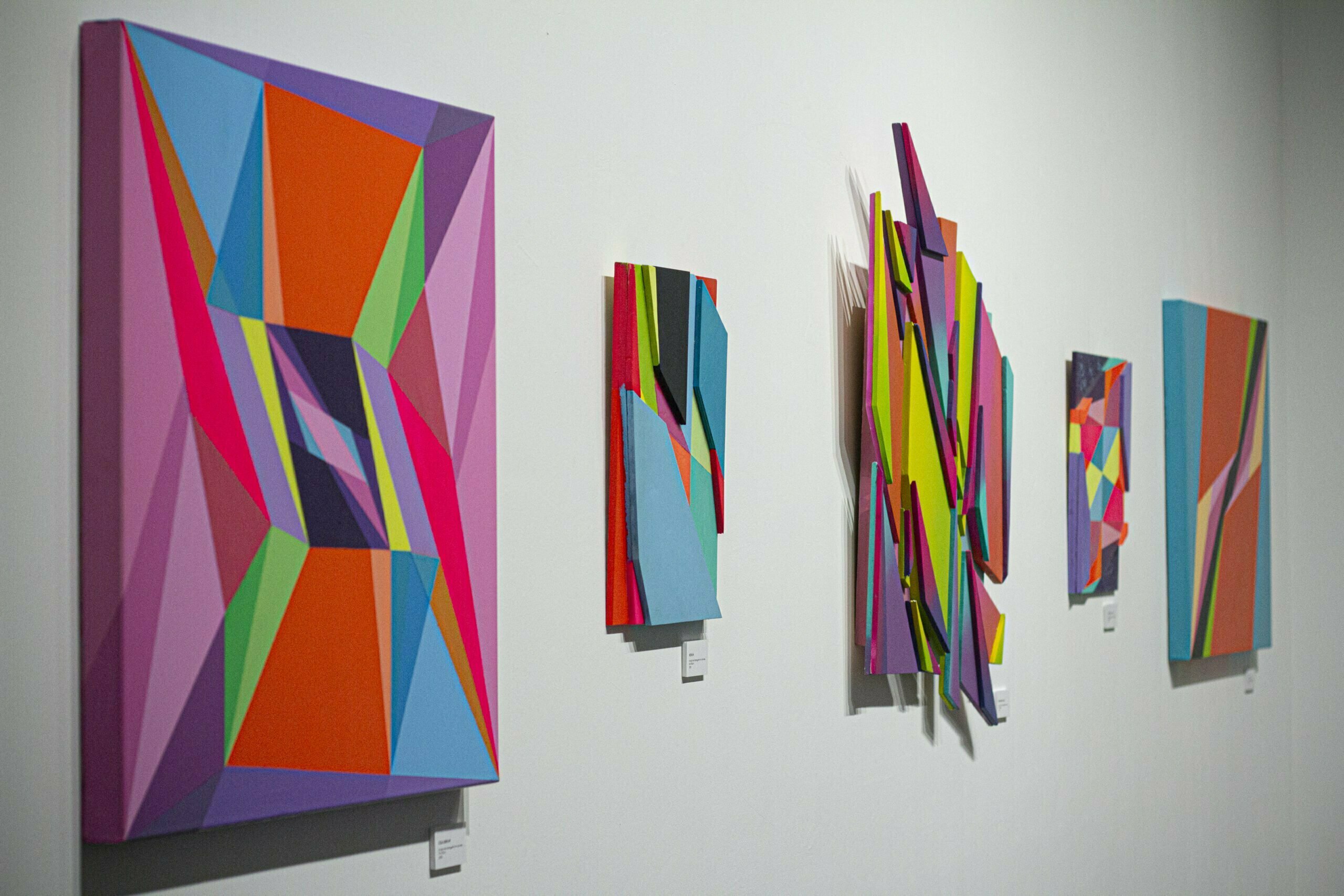 In the 1950s, in the US state of California, the 'Hard-edge' school of painting emerged from geometric abstraction: Tomasek's symmetrical, almost vector-graphic compositions of straight lines and polylines (for the hard-edge or the exhibiting artist similar to the work of Frank Stella, who also exerted a great influence) they achieve their harmony, which is fulfilled in dynamic, yet absolutely balanced systems, with the totality of the contrast of colors. The use of vivid colors fills his works with life, while the geometric shapes composed proportionately from sharply emphasized lines lend energy and momentum to the images.
Unmute Gallery
Opening hours
Mon-Sat 11-19
The exhibition can be visited between 01.07-28.2023, during the opening hours of the gallery.