One of the best-known Hungarian street artists turbocharged the Siemens stairwell.
The well-known street artist of our country, Siemens Zrt. TakerOneasked him to make one of the company's all-white stairwells more colorful.  Taker, who works in a photorealistic style, has created unique, large-scale drawings all over the world, the Artel Hotel in Brooklyn giant elephants and George Mason University in Virginia állatserege after he treated the wall surfaces of the office building in Zugló.
"When developing the concept, I was given a free hand, the only fixed point was that digitization should appear on the works. In addition to humans, I chose three animals that live in different habitats - I like to paint animals because they are lovable, easy to relate to, and even those who see the paintings every day don't get bored of them."
- said Taker about the order.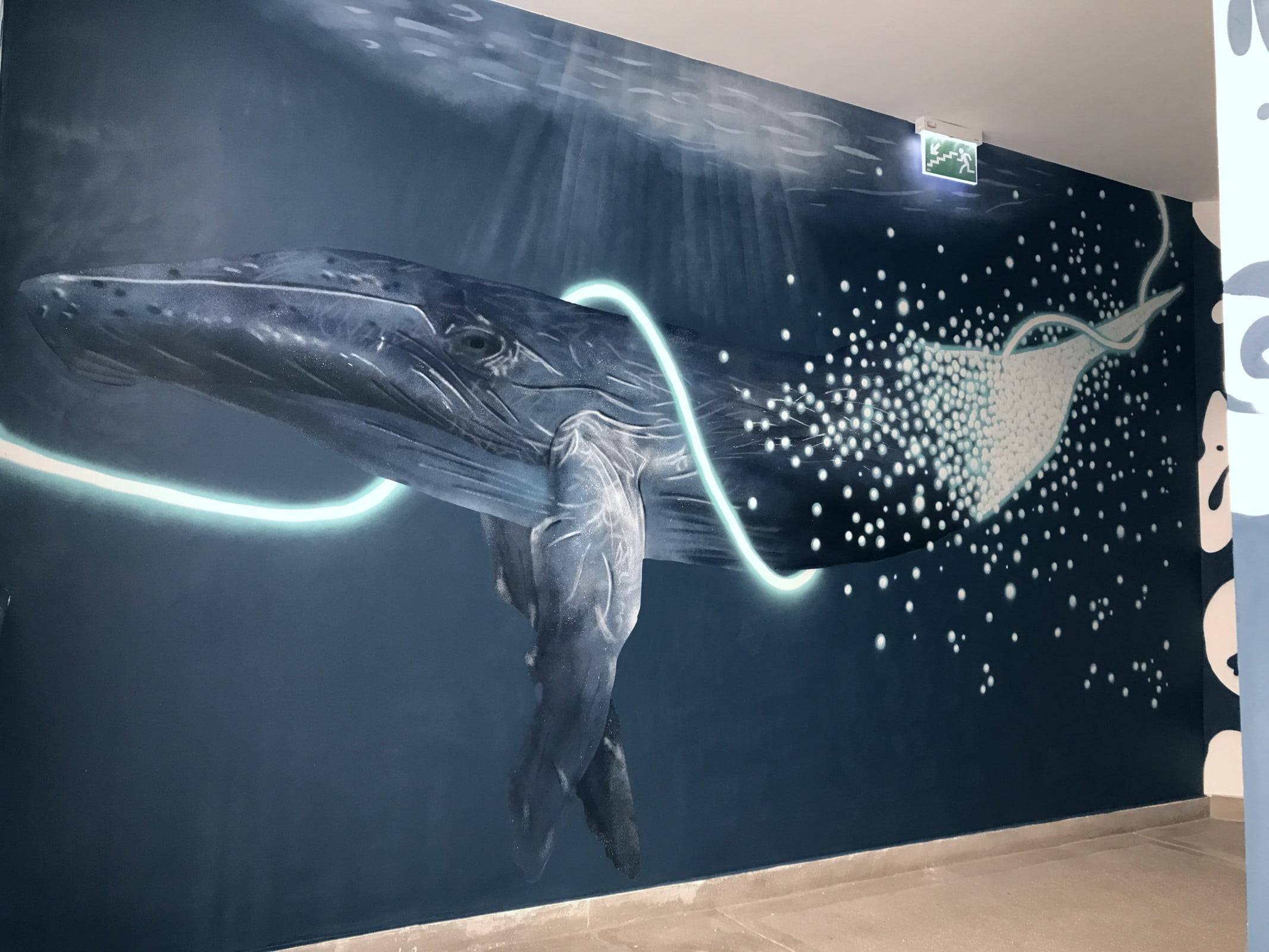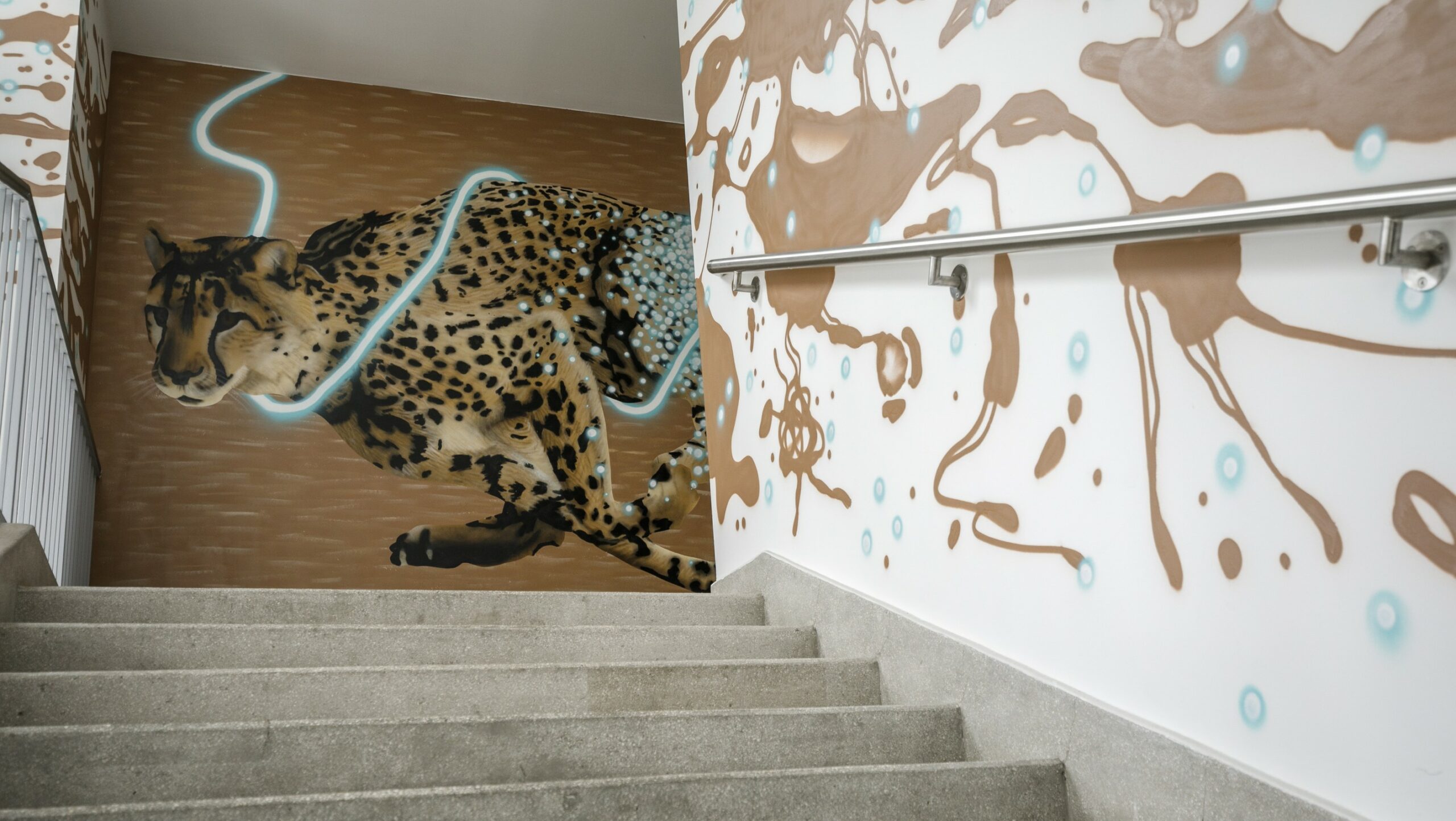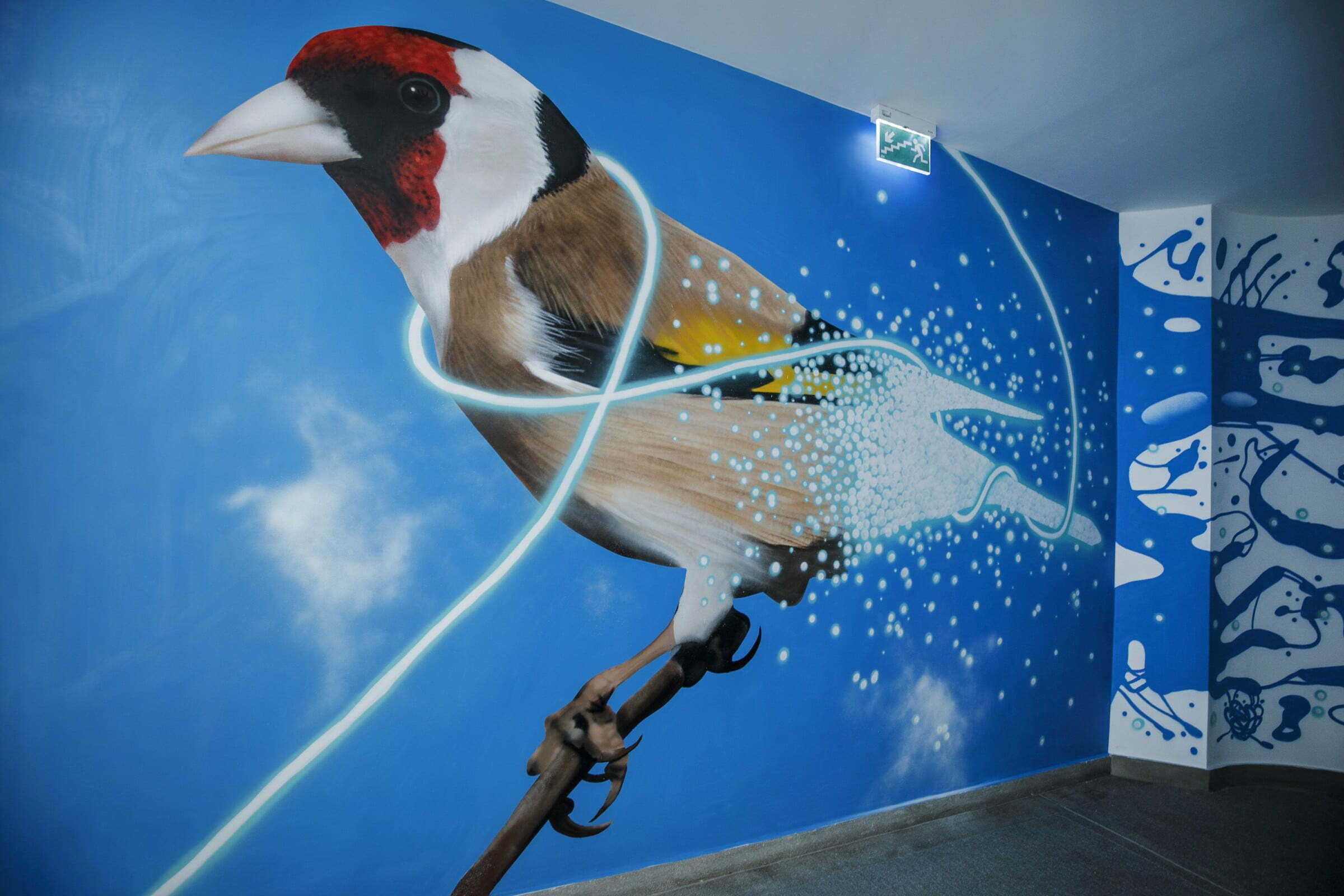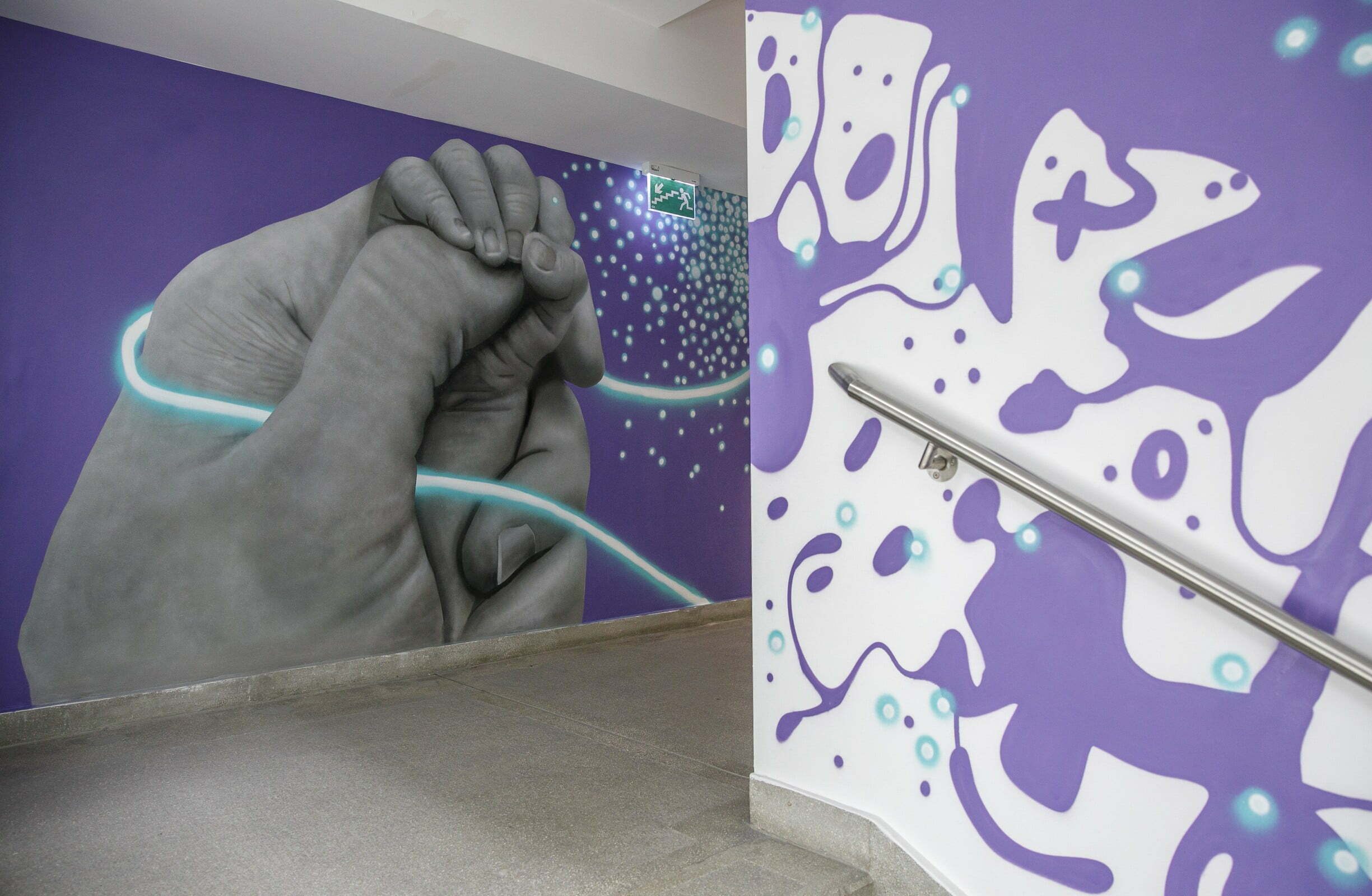 The four paintings, from the staircase on the first floor to the fourth, invite passers-by to a separate world. The four levels of the staircase lead the viewer from the depths of the sea (cet) through the land (cheetah) to the sky (tengelic), and on the top floor we can see the family and the person holding the thread of digitization. The connection between the levels is also created by digitalization. The special feature of the works are the tentacles of paint extending onto the adjacent walls, which deepen the worlds created by the paintings.