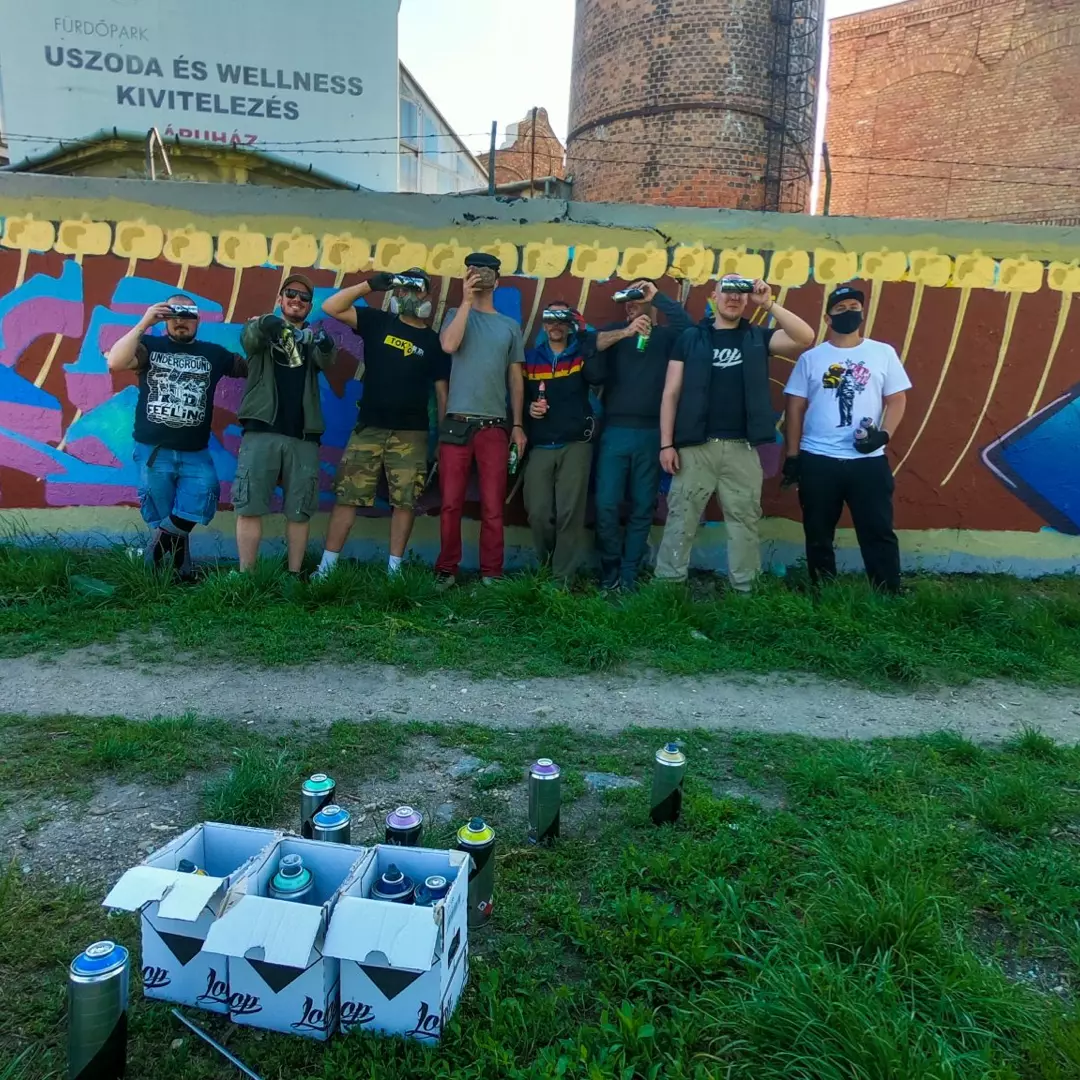 I was lucky enough to attend a mini graffiti jam at the beginning of May where it is
RCG
quite a few crew members marched to the legal wall in Filatorigat. It is a very harmonious team, they exude cheerfulness and directness. The team is very diverse, everyone creates in a different style, but when they come together for a joint painting, the end result is a uniform, demanding work.
When and how was the crew formed?
The idea was born in 2018 after a friend painting. Actually, most of us have known each other for a long time. Before that, we had shared paintings with the guys and since we were able to work very well together, the idea of founding a drawing club was born. The idea was to develop together and bring back the times when the quality of the drawings still mattered.
The drawing club eventually became online meetings, so we discuss the concept for the next painting. It's impossible to go to a place to draw with the guys once a week, because everyone lives their private lives. But the crew is quite strong and the result was what we expected. Common development and teamwork motivates all of us in the crew. Everyone brings their small individual ideas and thoughts, and good and demanding works are born from this. And I must mention that the desire and love of creation also plays a big role in the team's life.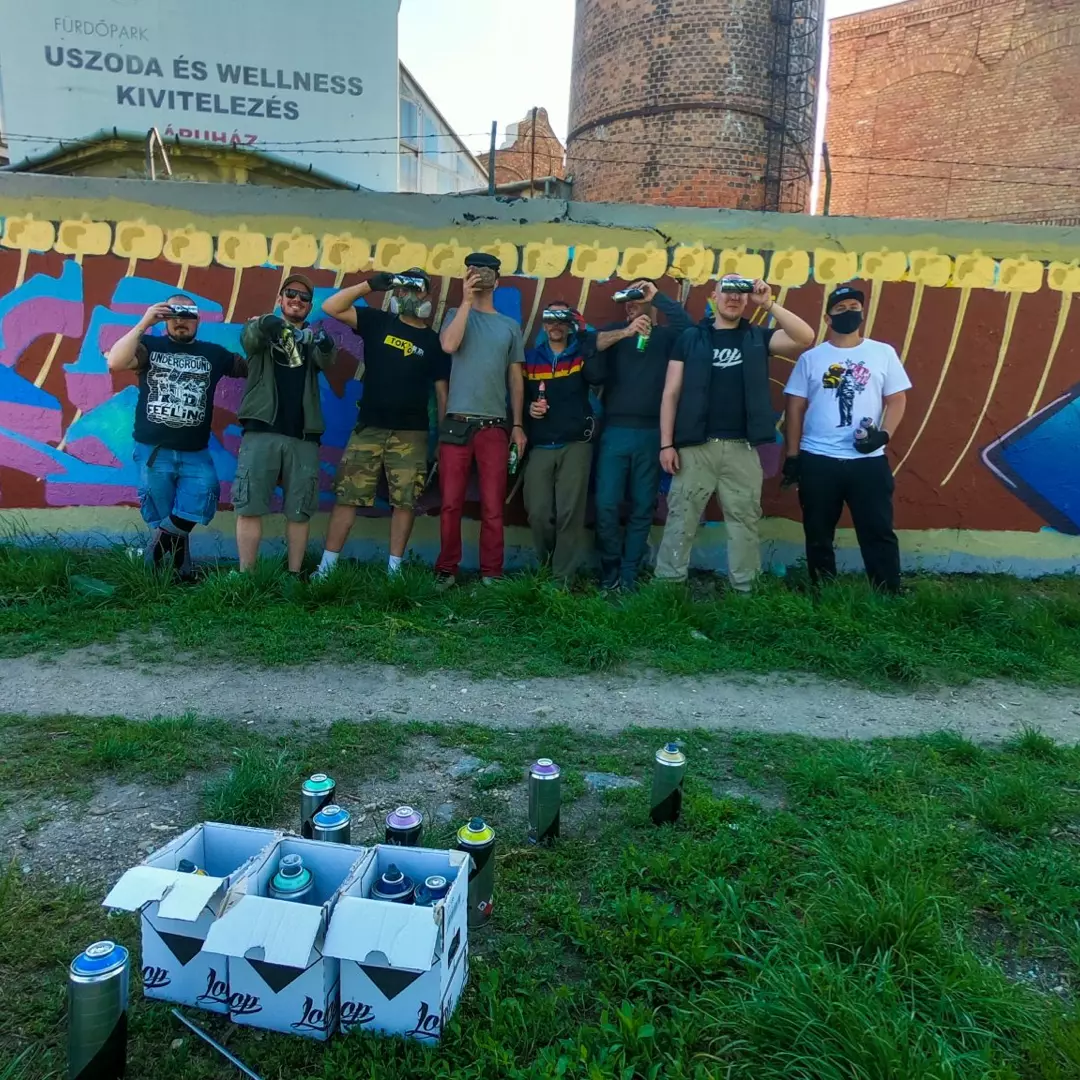 How did the name come about?
Teyl told how he came up with the name of the RCG crew.
I had some idea in my head that the name of the team should reflect what we do. Since it started as a drawing club, but is definitely connected to graffiti, that's why Coloring. He kind of gave himself up. But we had to put something in front of it that really refers to our work. I saw a t-shirt that said Rough Wild. There was no question about what I would put in front of Coloring. Yes, and I didn't specifically focus on the three-letter abbreviation, but to make it mean the same thing.
How many members did the starting team consist of? What does the current lineup look like?
In the beginning it looked like Teyl, Astek, Peru, Intex and Zeus. Then in 2019, the others Asta, Sliek, Ogre, Nemk, Saint, Mejo and Cint joined in order.
After the establishment, we thought that there are many people who have the same taste in drawings and that if we get together, we can be even better together. 
What does a joint painting look like?
With so many people, it is difficult to coordinate the dates for painting in a way that is always good for everyone. But of course we accept it if someone can't come. Those who do not come at a certain time will come at another time. There is no anger or conflict in it. We have a common small chat group, we used to drop their ideas here randomly. In general, we try to implement everyone's ideas. Somehow we always manage to please everyone. It is fully democracy. We set a date for the painting and discuss the concept and colors. The concept that wins is what everyone nods for it to be.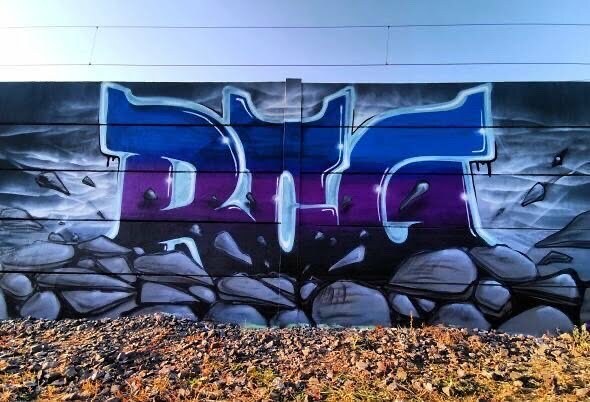 How do you choose the location? There are quite a few of you in the team, was there ever a conflict with the "civilians" that so many of you went out to blow?
There are fixed places, but there are also places that we just got legally. Or we are trying to ask for it and it is in progress. More and more civilians are positive about it. But there are still people who are very negative about it. There has never been a conflict from many of us painting at the same time. When there are so many of us out on the wall, I think directness and positive energy flow from us, plus good humor.