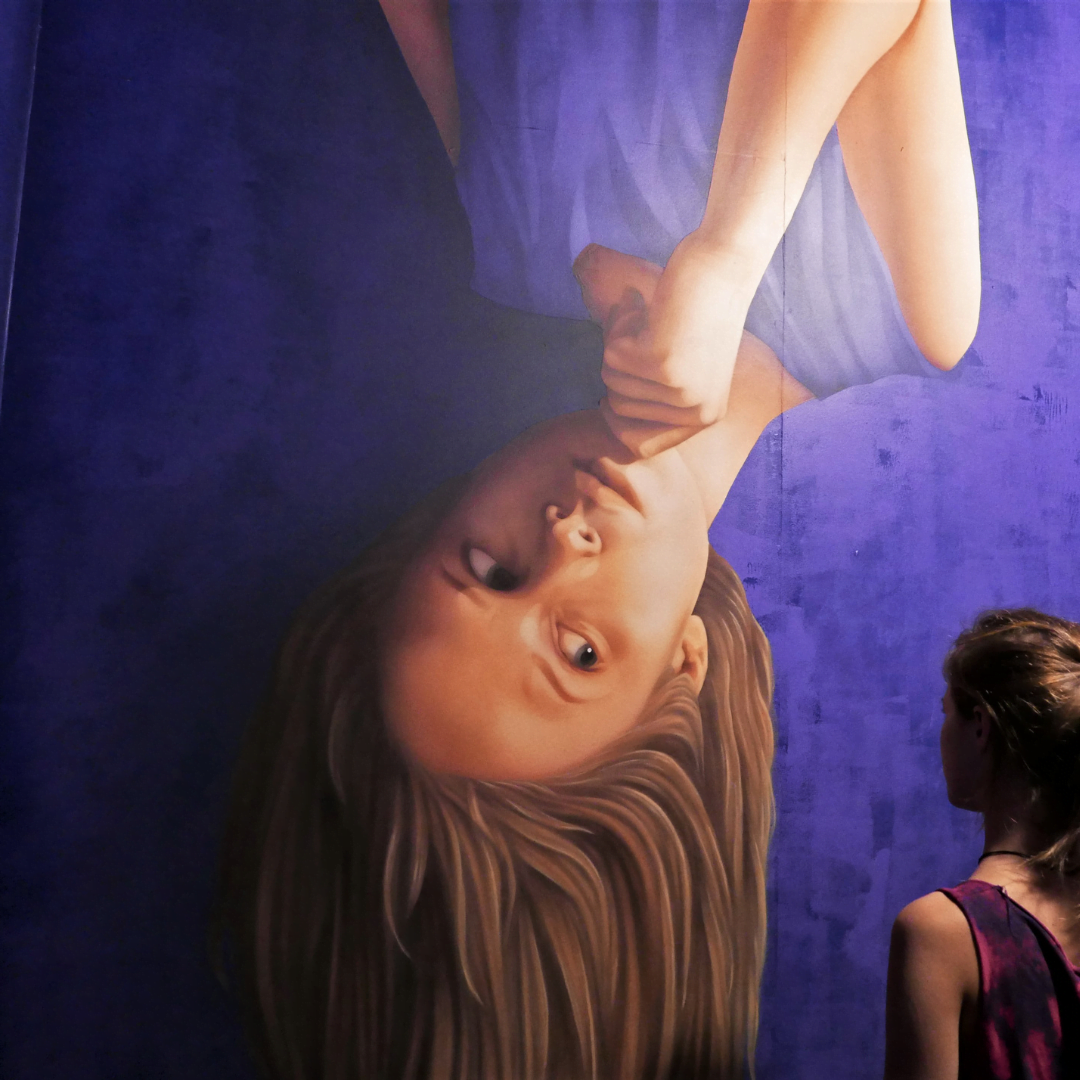 Interview with Eniko Váczy
As a world traveling artist Enikő it opens portals to other realities with spiritual and symbolically coded messages.
What led you to become an artist?
Dreams, colors, states of consciousness, life.
When did you start painting?
It became a part of my life as a child. I have always been surrounded by the atmosphere of creation and the tools, as my parents are also artists.
It turned out that in 2016 I went on the road and started painting murals all over Europe with a group of friends. We were constantly on the road and painting in the meantime, ten hours a day, six days a week, so you get used to it easily. Until then I only painted on canvas, but around this time my first wall paintings were made in Sweden, Holland, France, England...etc.  
What techniques and tools do you use to create your paintings?
I prefer to work with a brush and roller, I like the physical contact with the wall and the resulting textures. But I have also painted a lot with airbrush technique, which is a completely different world. It didn't become my favorite, but I liked that you can create hyper-surreal pictures with it.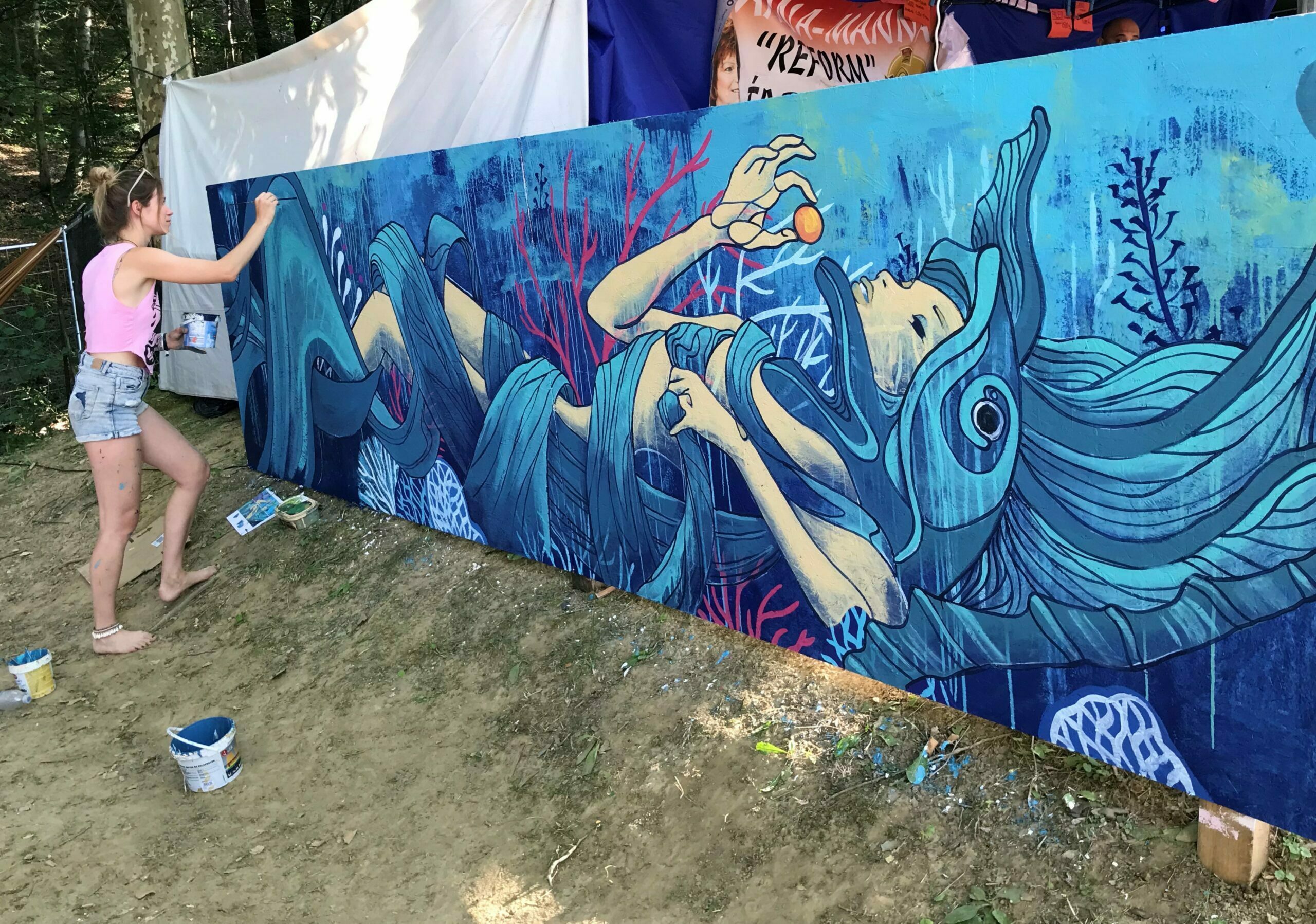 What inspires you to create?
New opportunities and continuous change, which brings you into flow. But I'm actually inspired by anything weird, like neuroanatomy, bioluminescent life in the deep sea, and extraterrestrials. As artists, we can open portals to other realities.
I try to make a living from what I'm passionate about (I know...it's risky), so I have a lot of jobs that I can expand on when I have a free hand. Thanks to everyone I could paint with, learn from and motivate me to become a free (floating) artist. Thank you Tripó, Zsili, Void, Patrik, Joci, Erik and BéZsé!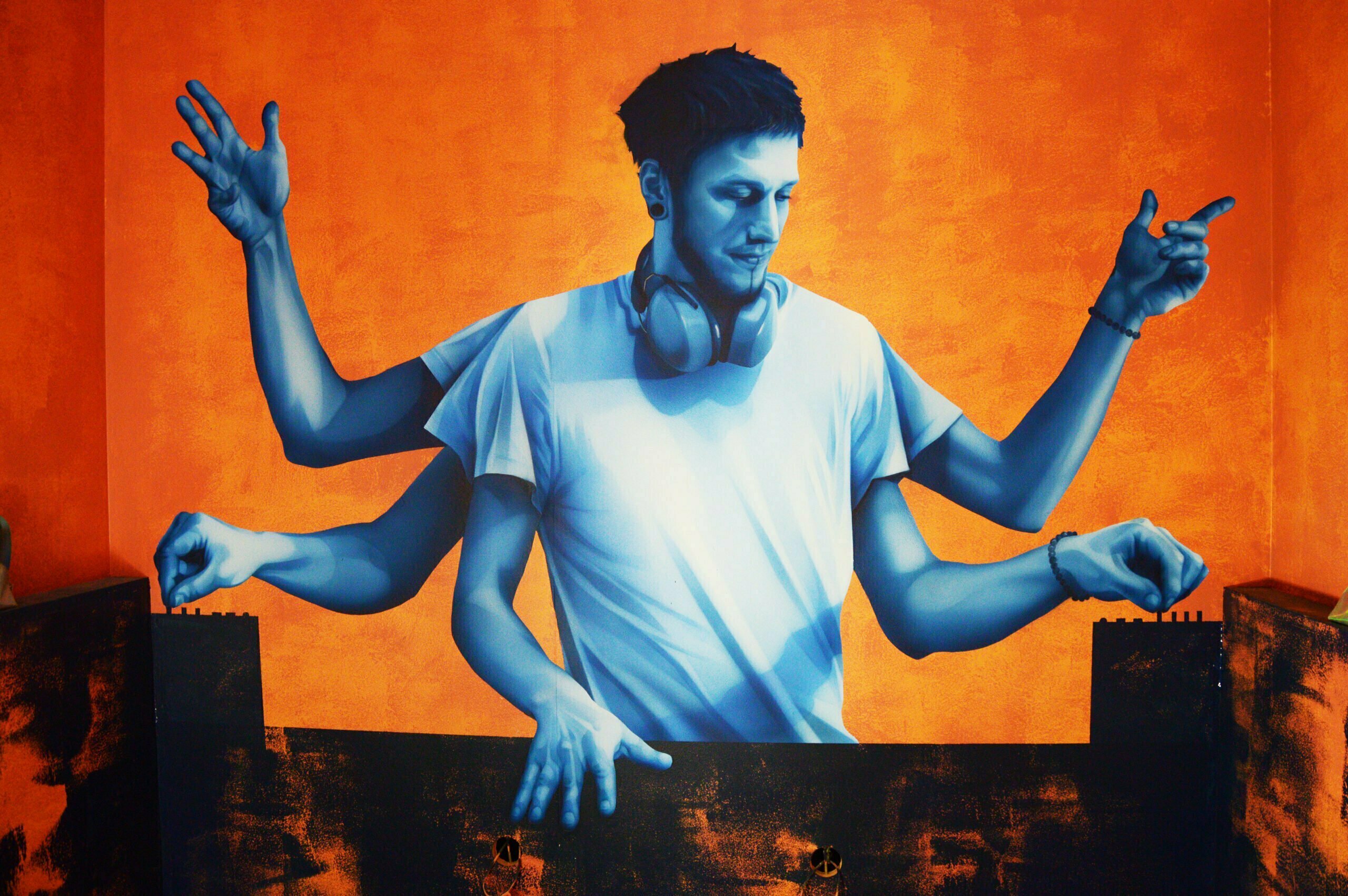 What messages do you convey with your works?
We live in a pretty sick world, away from nature and our inner center. I would somehow like to counter this with spiritual and symbolically coded messages.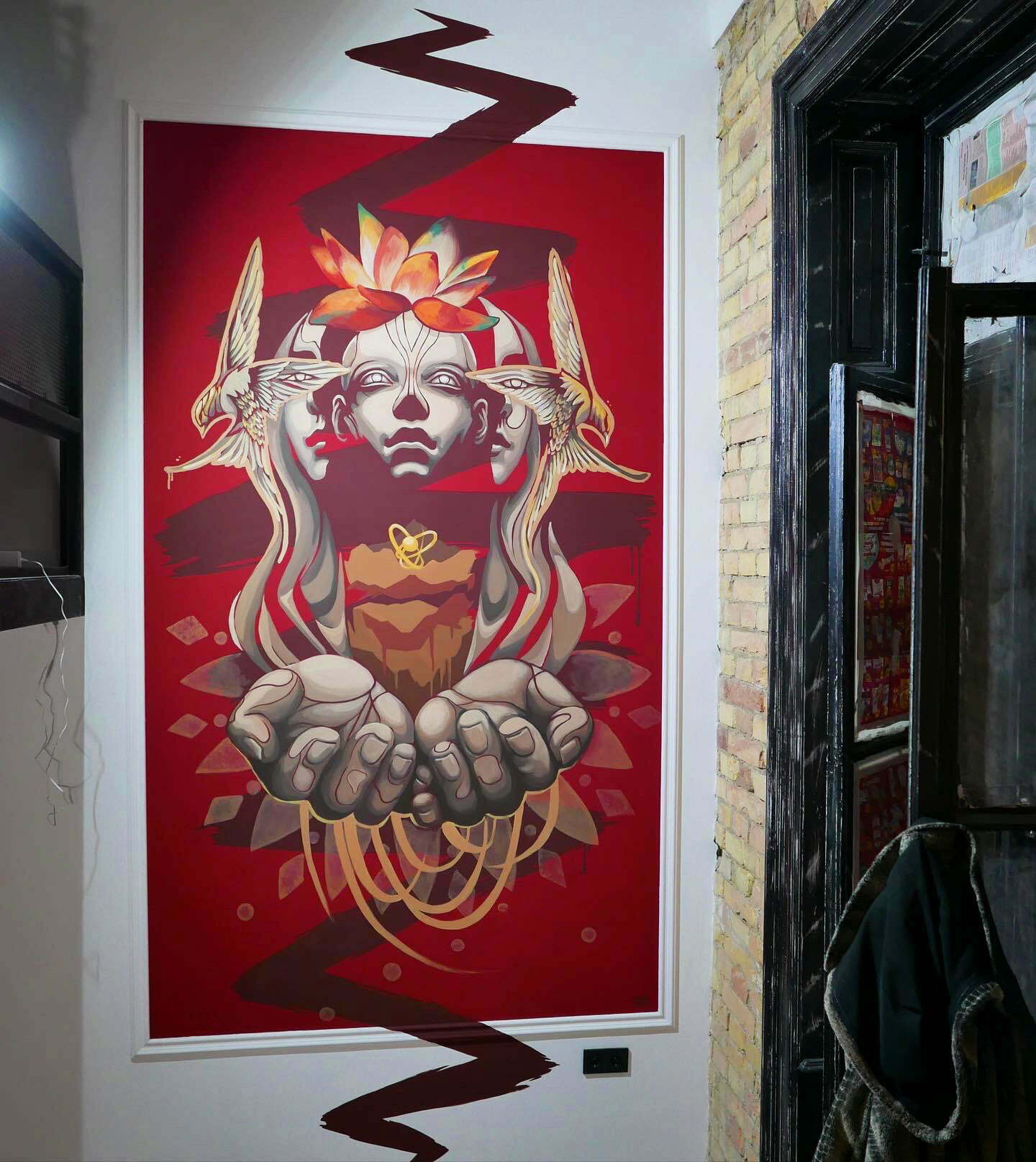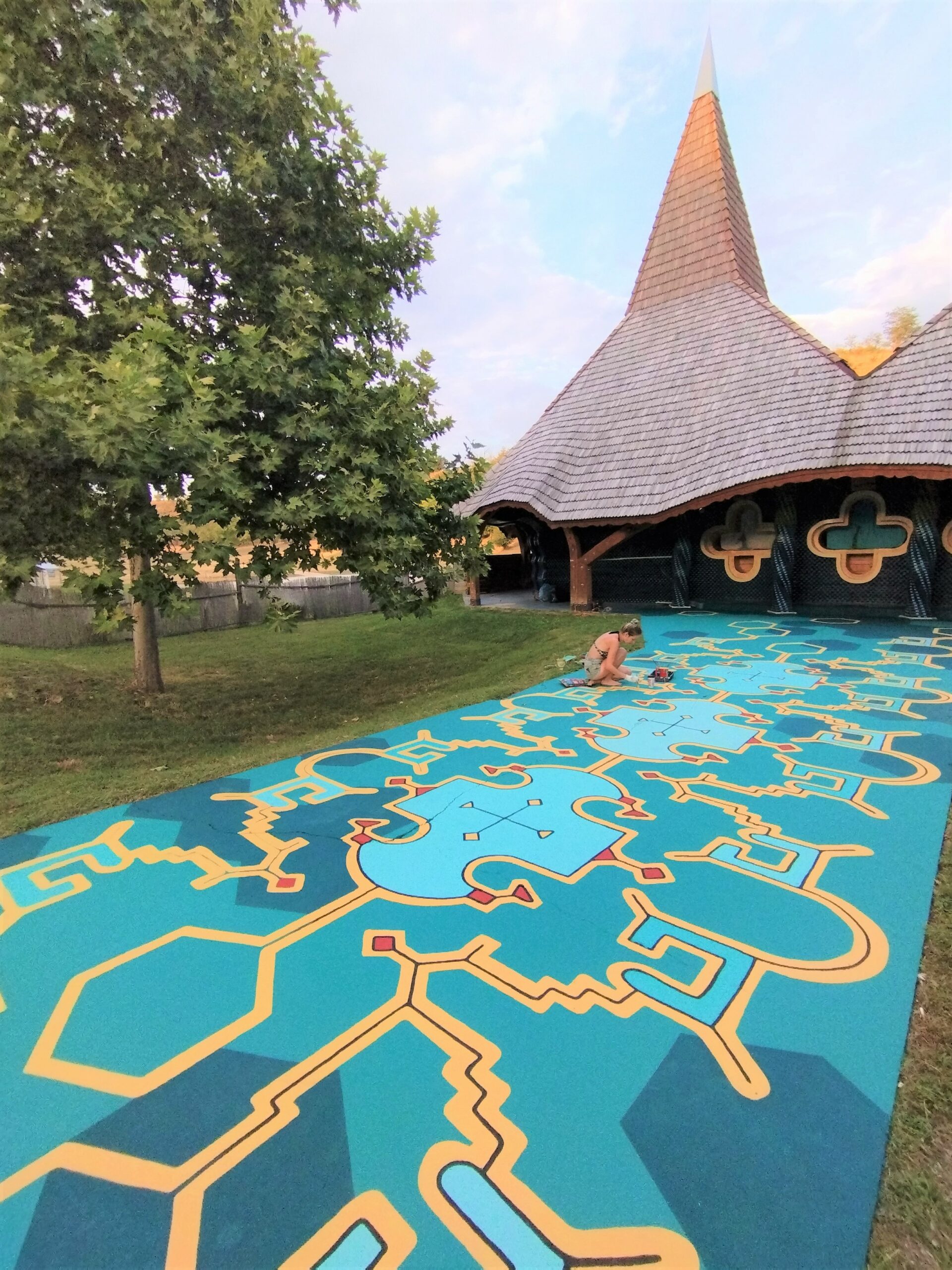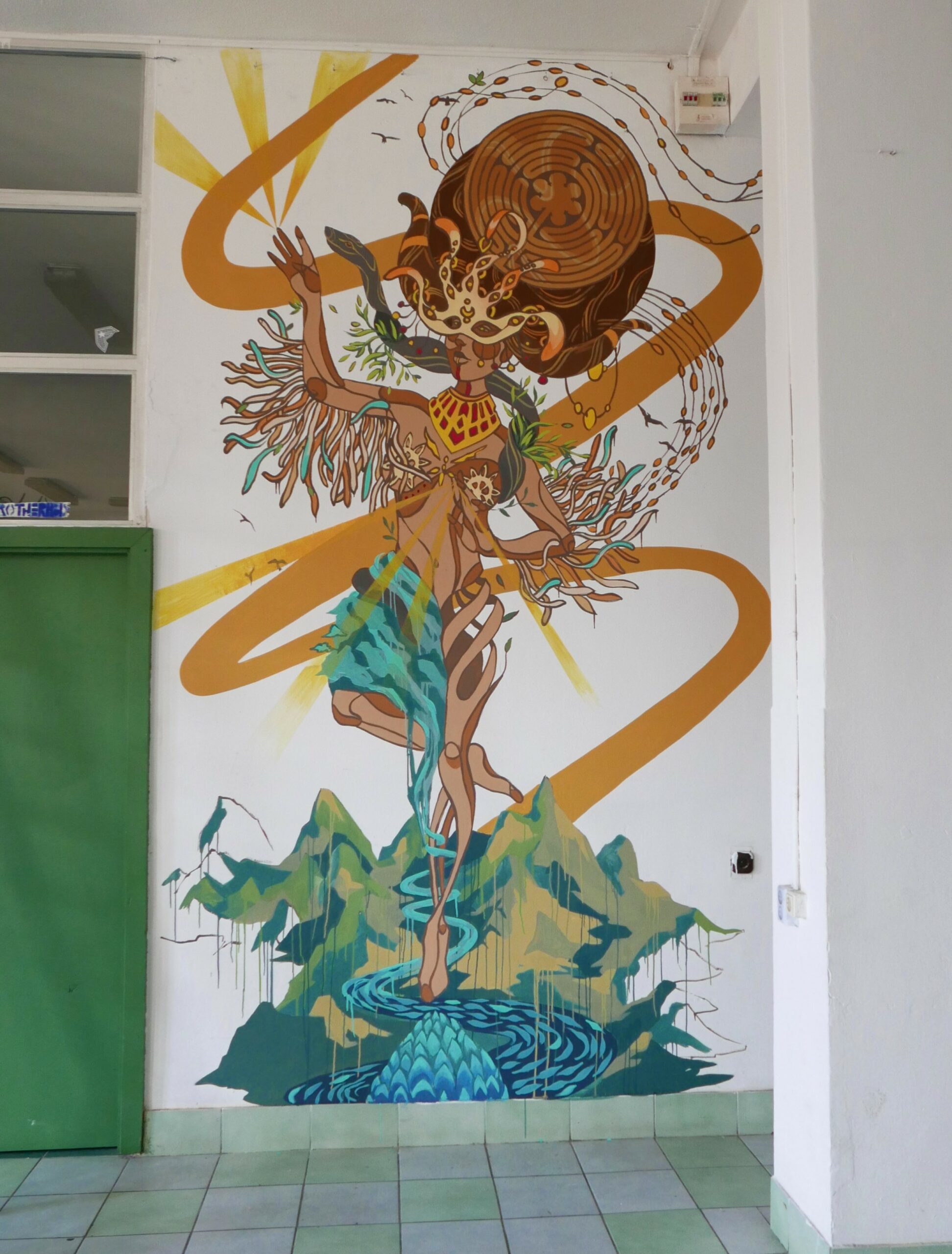 Could you introduce one of your paintings that is closest to you in a little more detail?
The Mészöly staircase is located on Gellért Hill, where the Szotyi meditation staircase painting was completed in 2021 for Eleven Spring. This is a one-point work in the spirit of Zen philosophy, spring, "liberation" and transformation. It depicts a meditating character.
Seed: Opening, rebirth, life. 
It means completeness residing in the simplest things, this time in sotyi. Why can't we meditate standing in front of the Mészöly stairs?
How do you think people relate to paintings?
I don't usually think about it, but if they stop and think about it, thank heaven!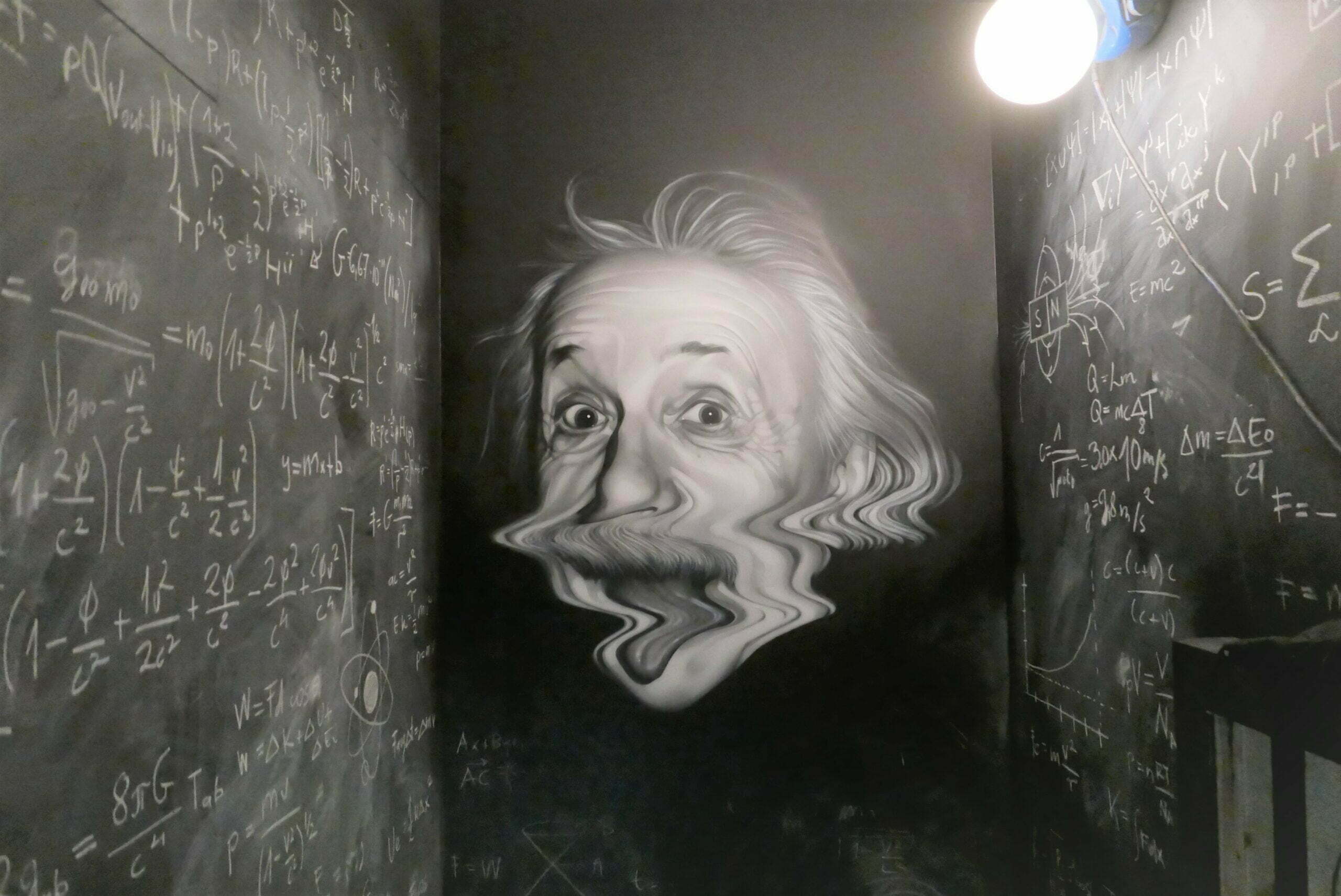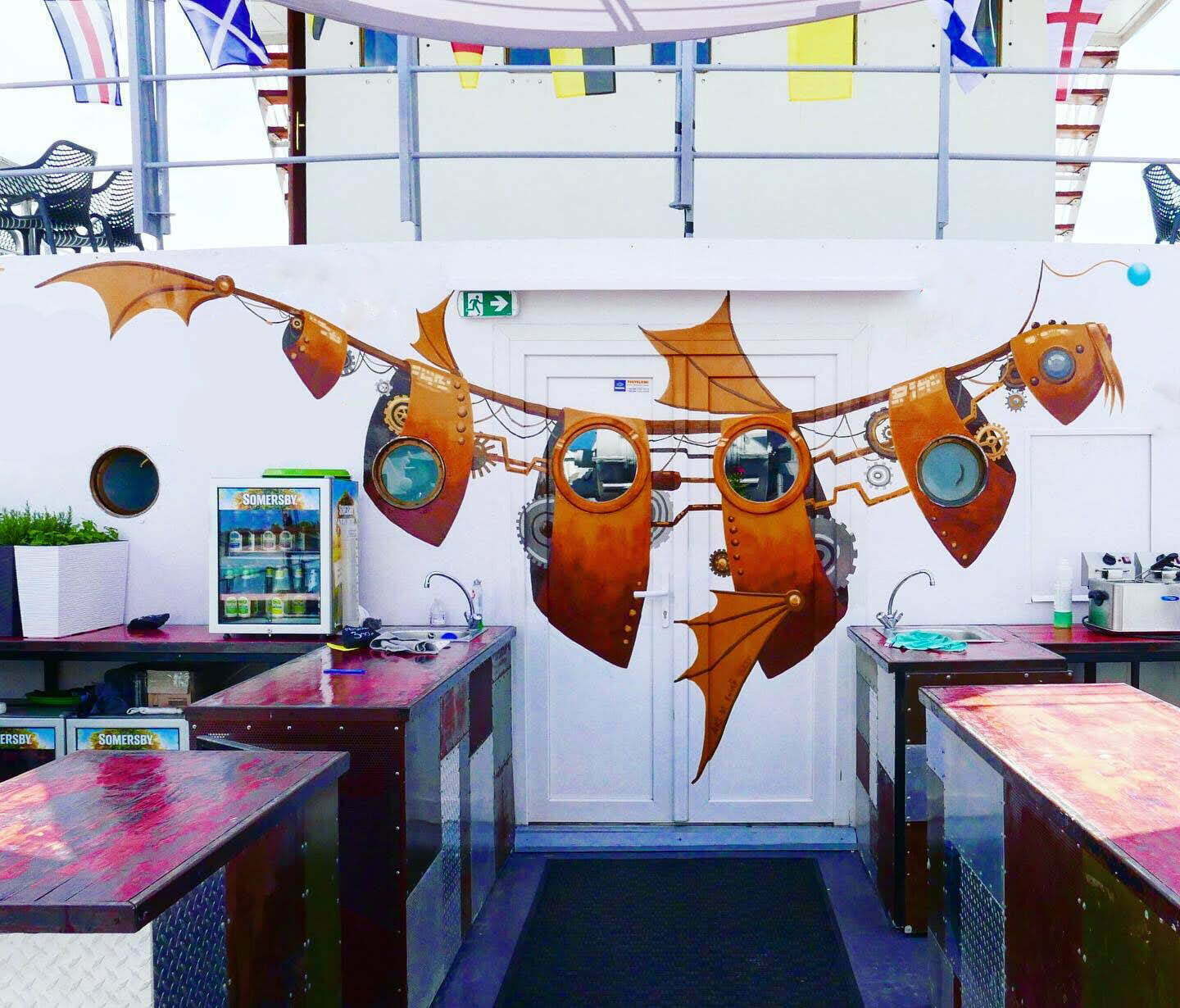 What are you currently working on and what are your future plans?
I would like to develop a lot, to devote more time to canvases, and the main thing: to completely free creation, which is now a little displaced by orders.
Soon I will officially become an art therapist, I am currently writing my thesis and preparing for the final exam because I am also interested in the fusion of mural painting and healing. Since the cold period of the year is coming, I will create mostly indoors, for example, I am currently planning a psychedelic mural for a climbing room.
As an artist, what would you say to people?
Open your third bin, thanks!