The migration of wild ducks is presented in the latest work of graffiti artist Mone on the wall of a panel house in Makkosháza, Szeged. The bottom of the house was badly scribbled before the decoration, so the matter lent itself to putting something beautiful on it.
In the morning and evening hours, the sky is loud with the noise of thousands of ducks, which for centuries has signaled the arrival of autumn and the approach of winter. However, not all of them fly to warmer climates... Some of the herd overwinter, others leave. The migration of mallards or mallards is extremely complex – much more complicated, if you like, more opaque than, say, storks or swallows. It has permanent populations, there are decidedly migratory ones, and there are also quite a few vagrants who make almost unpredictable movements on the continent. This habit of migratory birds was developed during the evolutionary process. The work showing this was created by Mone entirely out of self-sacrifice, in order to brighten up the neighborhood's skyline a bit.
"I contacted the joint representative of the house and he said yes without thinking. The design was completely entrusted to me, I came up with the bird composition. In the near future, another work will be created in the same place, but the planning of this one is still in progress"
- says the artist.
The bottom of the house in Gát utca was badly scribbled before the decoration, so it was a good idea to put something beautiful on it. The decoration was preceded by a primer, and then its preparation did not take more than 8-9 hours.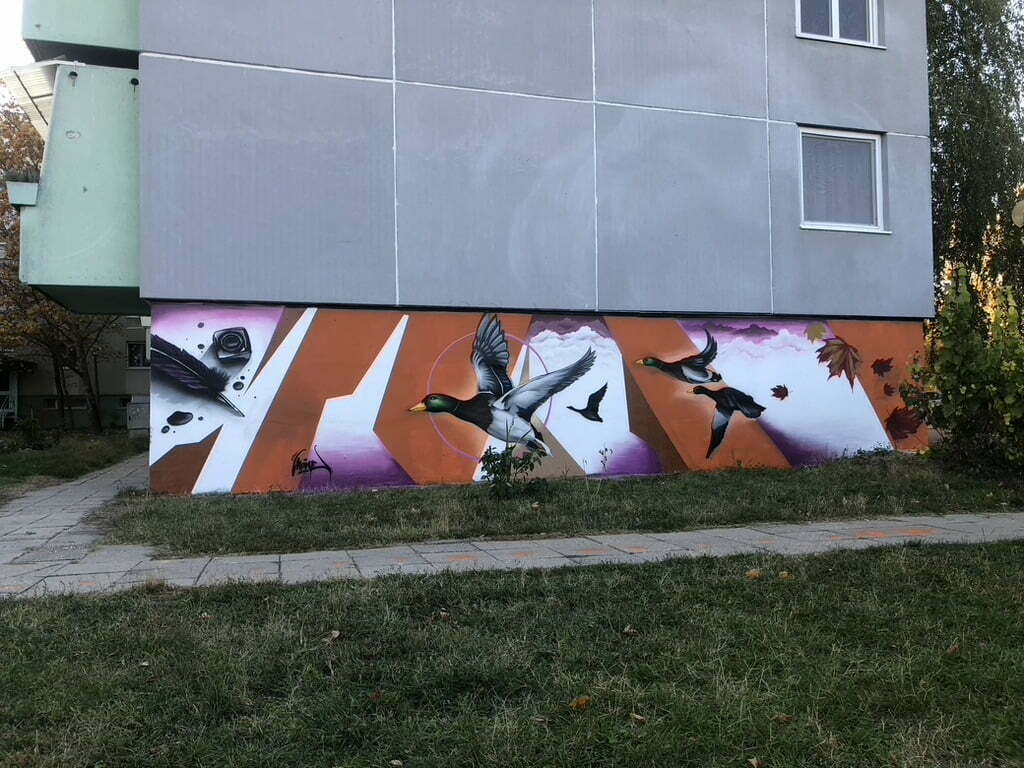 Looking back, the story of panel house paintings began with a dog: his friend put a memorial to his beloved companion on the wall of the house where he lived. Since then, several inquiries have been received from residential communities and pictures of birds have also been placed on the concrete building of the local electricity supplier.
The above example also simply illustrates the demand for demanding artistic works. Several of Mone's works can be found in and around Szeged, on the walls of various institutions, restaurants and private houses, which the Szeged graffiti decor painting You can also see it on their Facebook page.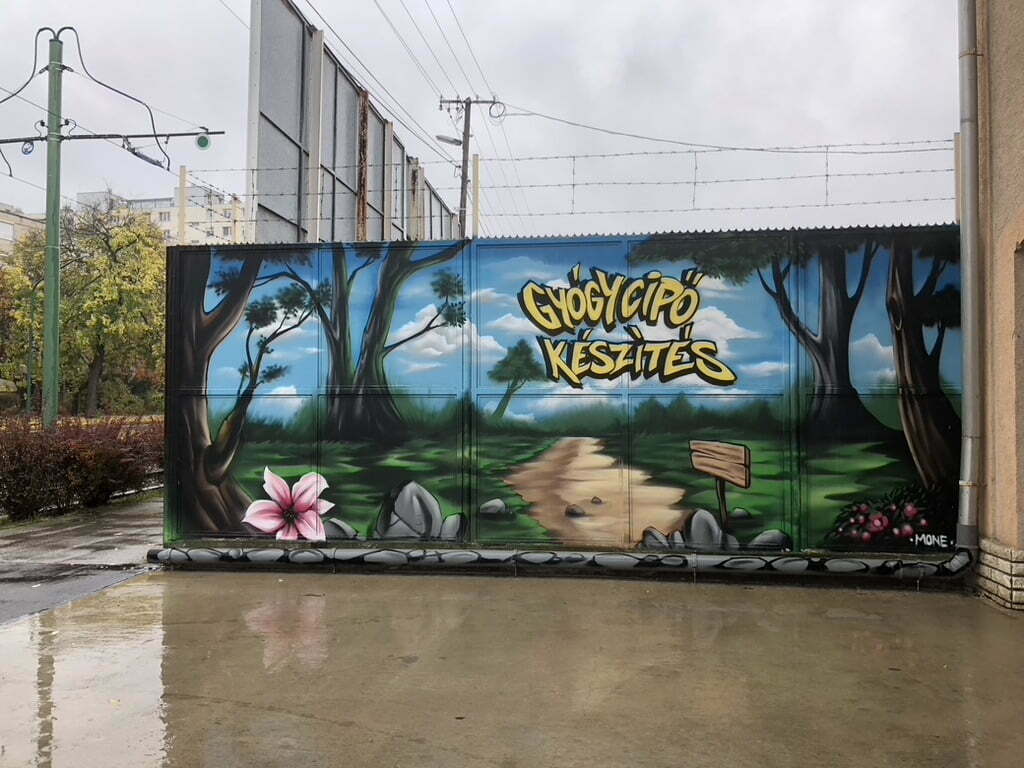 Of course, in order for graffiti artists to create sophisticated works of art, there are essential conditions: Practice and several high-quality, legal wall surfaces in the city, where artists can develop their creativity in calm conditions. In addition to its many positive advantages, new "hidden" talents could try spray painting, which they could later use, as Mone does.