Time is money. In the financial situation affected by the current inflation, this saying could even be translated as if one does not act in time, one will certainly lose the value of the money acquired at the price of hard work. The best investment is investing in yourself.
Our work is our passion. With more than 7 years of experience as a cryptocurrency trader behind us, we have been actively and uninterruptedly operating Hungary's first private group of cryptocurrency traders since 2018. We can say that we have become veteran members of the blockchain community, we have a good relationship with the best domestic sources of knowledge and talent, and we are in partnership with several international crypto-exchanges and companies related to web3 activities.
But we take it to heart that the domestic public also learns about the advantages of blockchain technology. We are well-known speakers on the topic of cryptocurrency and blockchain, and our university lectures and company trainings are usually sold out.
What's more, this is no longer just a hobby for us! We are a registered company dealing with cryptocurrencies and other blockchain activities. We issue invoices for our services to our customers in accordance with Hungarian legislation.
Why do we deal with cryptocurrencies?
Many people may have heard of blockchain technology, especially in relation to cryptocurrencies. However, they may not be aware of its full potential and impact on industries. The blockchain is currently struggling with many childhood illnesses, it has errors that it will have to outgrow over the years! The situation of the blockchain today is a bit like that of the Internet in its dial-up phase.
Blockchain can simplify and provide greater security not only in data management, but the technology has been quietly changing business processes since its inception, even for those who do not work directly in this field. The blockchain investment space already includes notable companies such as Microsoft, Meta, Samsung, Google's parent company Alphabet, and financial institutions such as BlackRock, Morgan Stanley, PayPal, and Goldman Sachs.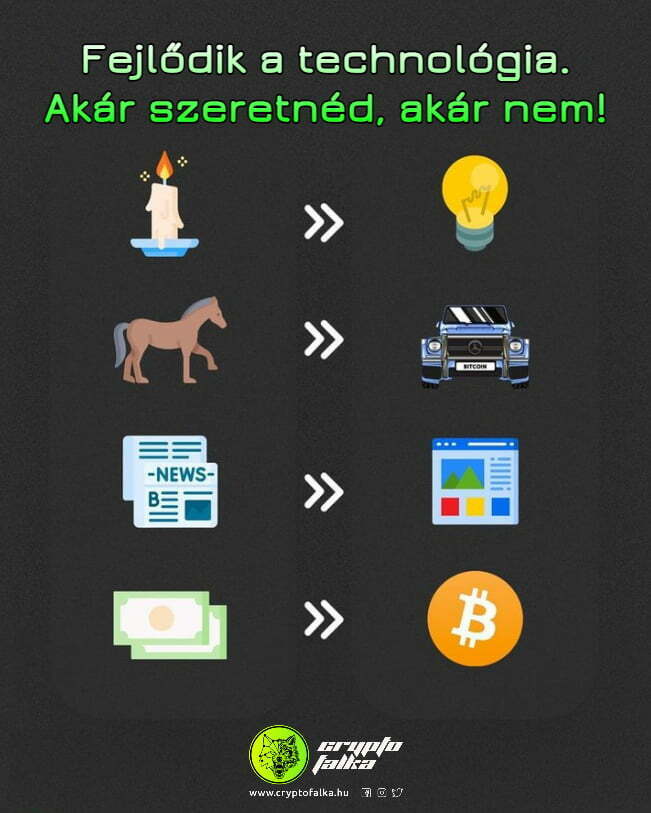 Over the years, what will be the actual use of Bitcoin in the future, apart from the technological innovation of the blockchain, seems to be emerging. And this will be the preservation of value against the highly inflating FIAT currencies issued by nations. Exactly what physical gold currently represents, only in a more modern, digitized form.
A major advantage of Bitcoin and gold over traditional nation-issued "Fiat" currencies is that their supply is finite. The total amount of Bitcoin is fixed at 21 million. This given quantity is continuously released over the years with the help of the miners who maintain the system. Of this 21 million stock, 18 million are currently in circulation, and the remaining 3 million will not be released until 2140.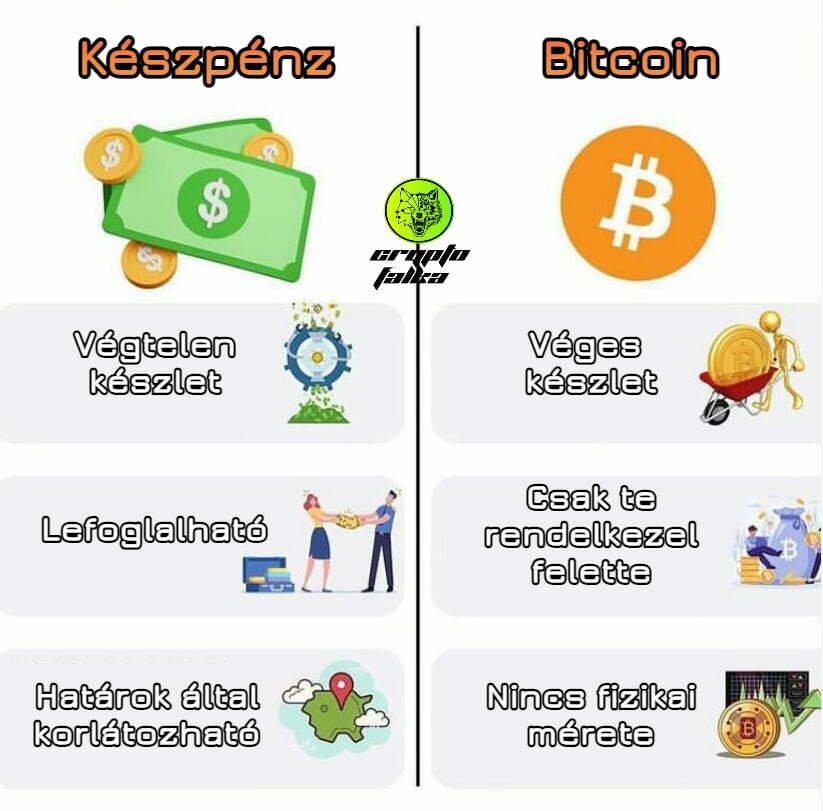 Time is money. In the financial situation affected by the current inflation, this saying could even be translated as if one does not act in time, one will certainly lose the value of the money acquired at the price of hard work.
The best investment is investing in yourself. This is especially true in this fast and constantly developing industry, because in order to be able to keep up with the latest trends, it is essential to improve your knowledge and always have up-to-date information. We want to help you with this.
For more than 5 years now, the Cryptofalka aims to ensure the digital development and education of Hungarian residents and domestic companies. In addition, Cryptofalka has arguably the strongest community and media influence in the Hungarian crypto and blockchain community.
Cryptofalka created the country's first private cryptocurrency trading group, which has been operating since 2018. Our services also include education, mentoring, communication, Online PR activities and private consulting and the operation of ASIC data centers.
We provide future money analysis on Bitcoin and other altcoins in our trading group! Cryptocurrency tutorials, live streams, tips, news and a helpful community await newcomers. But if you are already familiar with the cryptocurrency market, but you want to deepen your knowledge and profit from the digital money revolution, then you can get all this from the platform from one source, from the best in the domestic industry!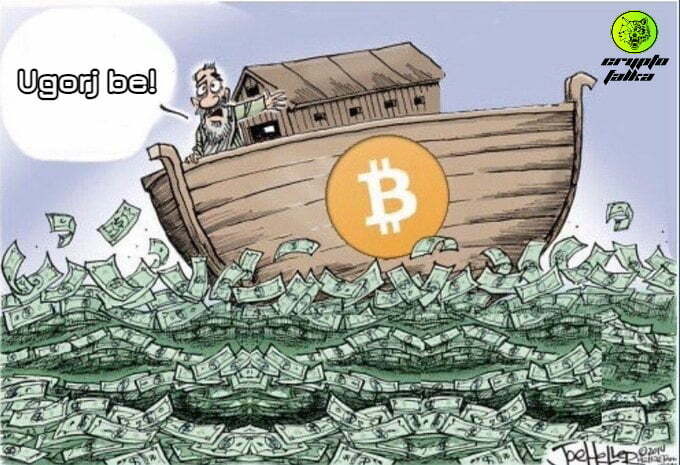 Cryptofalka is one of the few communities where the focus is on the development and mentoring of members, which is why every trader membership comes with an online education package! Master the tricks of trading with the help of more than 197 slides, 1000+ minutes of instructional videos and 100+ pages of theoretical material and put this knowledge into practice right away in our private trading group!
Our experts provide guidance in this dynamic and diverse industry, share their analysis and insights with you and are happy to help you with any questions you may have. Whether it's technical or fundamental analysis, Cefi or Defi, trading or mining, you can count on us!
We recommend private membership to those who are just getting to know cryptocurrencies, but we can also provide quality content to those who just want to save time for making their decisions. With us, everyone will surely find a package that suits their needs.
WHAT DOES THE PRIVATE TRADING GROUP INCLUDE?
Bitcoin and altcoin analyses, on-chain and global market analyses 

Continuously updated video content (market overview and training)

Weekly cryptocurrency report, also in video form (summaries, new trends and opportunities)

Fundamental altcoin analyses, comparisons

AirDrop info, online meetups

Latest news, exchange rates, tweets of popular cryptocurrency influencers in one place

Mentoring, helpful and active community

In addition to membership, you have access to many of our training packages!